About Us
About Our Music:
Option 22 is an eclectic Americana band with a revolutionary vibe. They are channels for the music, allowing it to flow through them and deliver it to whomever is present along with messages of hope, love and healing.  On the fly collaborative dynamics, rhythmic muscle and thematic inventions shower you with sound that is sure to lift your vibration and unlock the doors of your heart, allowing you to groove freely and transcend. 
Based in Princeton, West Virginia, Lori McKinney (vocals, drums, djembe, spoken word) and Robert Blankenship (guitar, shamisen, hand-drums, didgeridoo) have been writing and playing music together since early 2004, when her passionate and angelic vocals married his smooth, steady groove. Now infusing the mix are the intricate bass lines of Brandon Dunn (bass), the rock-solid, seasoned rhythms of Ary'an Graham (drums) and the soulful guitar stylings of Jacob Brooks (lead guitar). 
These artists understand the power of music to heal and transform, and they use their creative gifts to make a positive impact on the world around them. They live and work within a multi-purpose creative zone which they created in downtown Princeton known as The RiffRaff Arts Collective, which is revitalizing a once dark and depressed area with color and life. They write, perform, teach and record there as well as host music nights, drum circles, art parades and more. They founded and produce Culturefest World Music & Arts Festival, now in its 19th year, a weekend long creative oasis on a magical mountaintop which promotes unity and respect for diversity. Understanding the power of music and the arts, they use these gifts to inspire and uplift. Option 22 now tours the region inspiring and empowering community transformation with their original musical, multi-media production, Create Your State. 
With 4 albums of new music set to release in 2022, they are ready to take on this year. Their last albums, "The Change" and "Choose The Music" are available at option22.net. Choose the Music was nominated by HomeGrown Music Network for 2010 Album of The Year. One of its tracks was featured on a CD Sampler in Relix Magazine.

Click Here for Quotes and News Clips.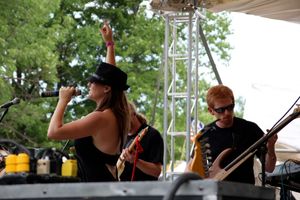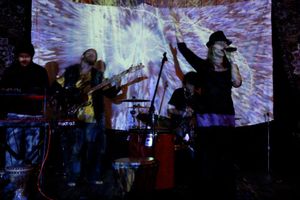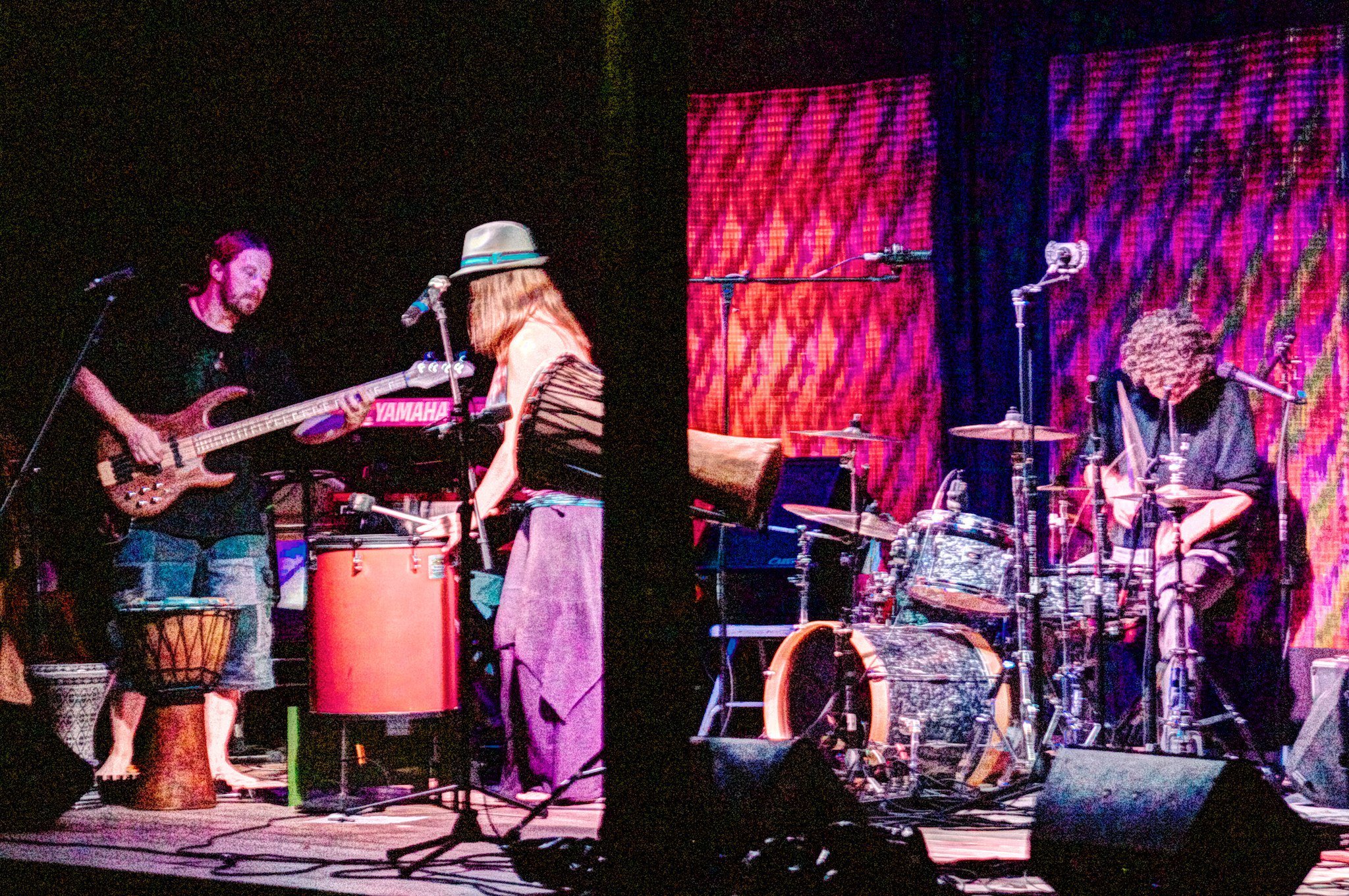 Option 22 has been featured by the following venues:

Floydfest / Floyd Yoga Jam / Blue Plum Festival / Tamarack- The Best of West Virginia  /  Carnegie Hall, Lewisburg  /  The Purple Fiddle  /  FestivALL Charleston / The Clay Center, Charleston, WV / Taylor Books, Charleston  /  Acoustic Coffeehouse, Johnson City, TN  /  Studio One on WETS-FM, Johnson City / WV Arts Assembly  /  Radio Free Charleston  /  Neighborhood Watch, 103 CIR  /  LiveMix Studio, Charleston / Create WV Conference, Snowshoe Resort  / Culturefest World Music & Arts Festival  /  Festival of the Rivers / Soldier's Memorial Theatre  /  Gary Bowling's House of Art  /  Summit Stage II, Bluefield Area Arts Center / Appalachian South Folklife Center  /  State of Franklin Radio, Johnson City, TN  /  Unitarian Universalist Church / Fine Arts Center @ Concord University  /  Sisters Coffee House  /  Vandalia Lounge  /  The Pub on Gatewood / Cantrell's Ultimate Rafting  /  Unkl Ray's  /  Fort Savannah  /  The Wild Bean  /  Attitude's Bar & Cafe - Blacksburg, VA / Donkey Coffee - Athens, OH  /  Buffalo Gap Jam Fest  /  Pink Moon Festival  / N.P.R.'s "State of the Re:Union" / Blue Plate Special on WDVX- Knoxville / Boulevard Tavern- Charleston, WV / Radio Free Charleston / Bruno's / The Down Home, Johnson City / Preservation Pub, Knoxville / 3DL / Club Metrosphere, Asheville / The Rudyard Kipling, Louisville / WV State Fair / Avalon Resort, Paw Paw, WV / Isis, Asheville 

and many more!

 
Culturefest World Music & Arts Festival, which we created and organize, is the Energetic Pinnacle of the Year 
for Option 22. It is an amazingly heartfelt and unforgettable event.  
Make plans to attend the 19th Annual Culturefest will be held September 8-11, 2022!

If you want to catch up with O22, this is how to do it. When we're not on the road, you can find us at our homebase, The RiffRaff Arts Collective in downtown Princeton, West Virginia playing, writing, recording and spending time with the other amazing artists who work there.