Eclectic, All Original Streaming Music
From the Soul

Expect to be lifted when you hear this infectious, eclectic Americana groove. Powerful, yet blissfully soothing female vocals dance atop instruments from around the world including banjo, guitars, didgeridoo, shamisen, and a variety of drums. Positive lyrics inspire unity and call for change. Dancing inevitably erupts.
These four artists understand the power of music to heal and transform, and they use their creative gifts to make a positive impact on the world around them. They live and work within a multi-purpose creative zone which they created in downtown Princeton, WV called
The RiffRaff Arts Collective
, which is revitalizing a one dark and depressed area with color and life. They write, perform, teach and record there as well as host music nights, drum circles, art parades and more. They founded and run
Culturefest World Music & Arts Festival,
now in its 11th year, a weekend long creative oasis on a magical mountaintop which promotes unity and respect for diversity. Understanding the power of music and the arts, they use these gifts to inspire and uplift.
NEW ALBUM COMING SOON! 
"Turnin' It Up" will be released very soon. Stay tuned!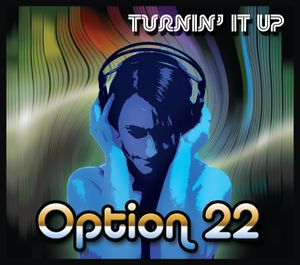 LIMITED COPIES:
O22's last release, "The Change," is available, but not for long. There are only a handful of discs left. Listen to clips in the site wide player and order your copy 
here.